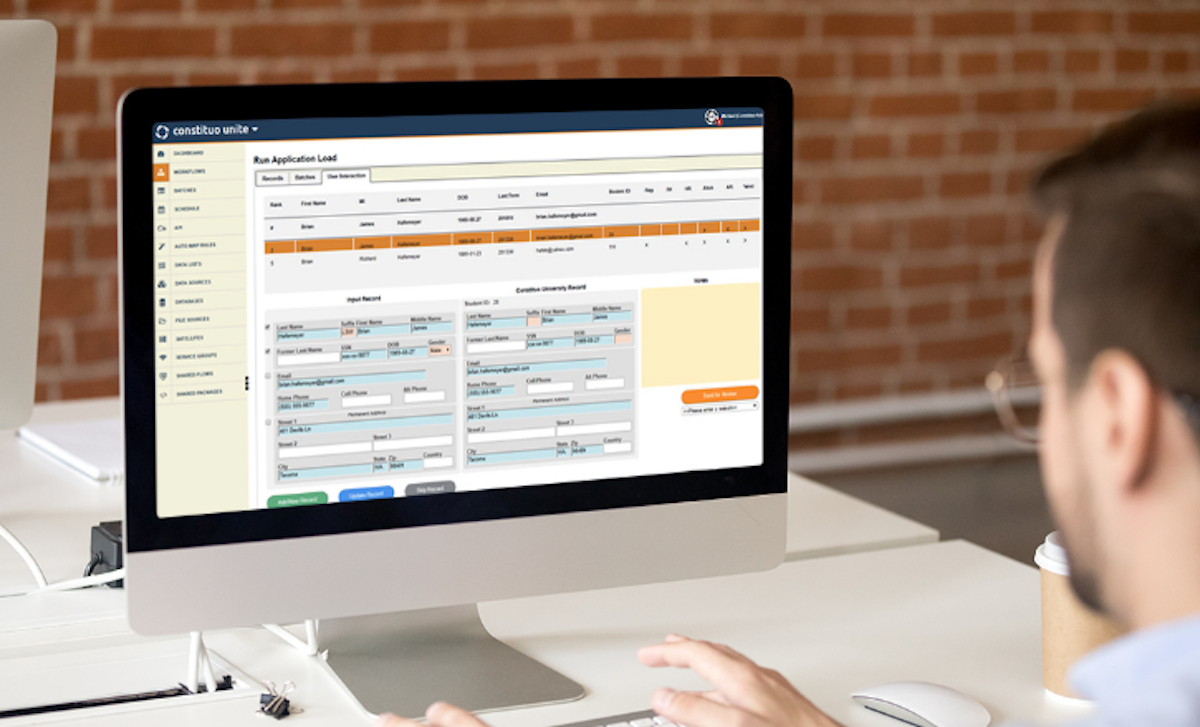 Raiser's Edge by Blackbaud provides nonprofits with most of the tools necessary to fundraise and maintain constituent records. In recent years, many organizations have come to appreciate the modernized structure and versatility of Salesforce for Nonprofits. Whether an organization wants to switch from Raiser's Edge to Salesforce or use both systems, it is important to develop a nonprofit data management strategy and implement import management software to accommodate the distinctions between these platforms.
Why Nonprofits Consider Migrating From Raiser's Edge to Salesforce
From the difference in licensing fees to the network requirements for Raiser's Edge NXT versus the completely cloud-based infrastructure of the Salesforce Nonprofit Success Pack, many organizations find the total cost of ownership for the latter to be substantially less than the former. Associations seeking to integrate CRM software with third-party applications will also find that Salesforce NPSP is easier to work with than Raiser's Edge.
Raiser's Edge is legacy software that still retains a number of features that may now appear dated and unnecessarily restrictive. Certain tasks require Raiser's Edge NXT users to shift between the new web view and the old database view. Salesforce for Nonprofits is a much newer platform kept updated with three annual releases including security fixes.
Benefits of Keeping Both RE & Salesforce
Organizations that have a sizeable budget for software allocated in operating costs may want to keep Raiser's Edge and integrate this platform with Salesforce NPSP. A Salesforce Blackbaud integration calls for dedicated software made with the unique demands of these platforms in mind.
The ability to maintain the fundraising functions of Raiser's Edge can enable an organization that also uses Salesforce for Nonprofits to use the former system for fundraising rather than an online third-party platform. Nonprofits will gain the ability to connect Salesforce NPSP with useful applications for engagement while being able to rely on Raiser's Edge for critical operations. Associations that combine these systems stand to benefit from the relationship management functions of both software suites and make important data available across these platforms.
Reasons To Switch to Salesforce for Nonprofits
Nonprofits that want to gain the ability to use online fundraising platforms and other third-party platforms can appreciate the flexibility of Salesforce NPSP. This platform has the option to add support for volunteer management, which is not supported by Raiser's Edge.
Organizations seeking to cut software subscription costs may also be interested in the Power of Us program through Salesforce. After paying the licensing fee for Salesforce for Nonprofits, this program can provide 10 free licenses and reduced prices on additional licenses and resources. This can add up to thousands of dollars in savings over licensing Raiser's Edge.
Raiser's Edge NXT is the most recent release from Blackbaud, but this platform still requires users to switch between sleek web interfaces and conventional database views to perform various tasks. The consistent layout of Salesforce NPSP and the capability to integrate this platform with third-party applications available through the Salesforce AppExchange may entice stakeholders at nonprofits to make the switch to Salesforce for Nonprofits or integrate these software platforms.