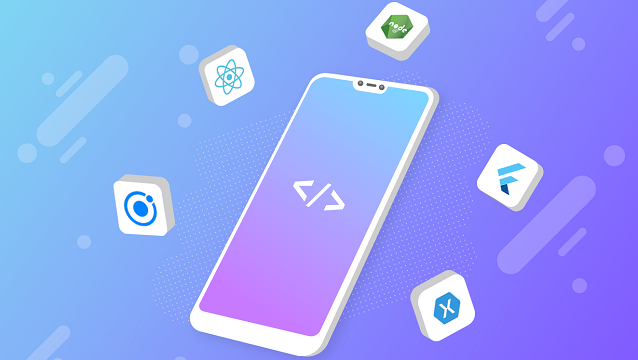 Mobile apps are versatile tools that have the potential to revolutionize your business model. In this guide, we'll delve into the concept of mobile app development and the different types of apps available.
This way, you can develop a concrete idea of how apps work and decide what is best suited for your business.
What is mobile app development?
Mobile application development is the process of designing software that will run on mobile devices.
It requires a team of experts equipped with sufficient funds, time, and the technical know-how to create such an application. Applications differ in complexity, usage, and efficiency and as hundreds of apps are created daily, only a few gain widespread popularity and bring in considerable income.
As a business owner, mobile apps offer an opportunity for you to leverage the reliance on mobile devices for the good of your company.
With a dedicated mobile app, you can increase the reach of your advertisement, endear yourself to a larger audience, and gain sufficient insight into the psyche of users and buyers. In essence, these benefits would enable you to monetize the app and increase the profitability of your business.
If you are going to create something worthwhile that would improve your brand's image while bringing in considerable profits, you need to be well informed on the process of web application development. Read on to find out more.
Understanding mobile applications
The purpose of web application development is to create software that runs on smartphones and other mobile devices. This software or mobile app is often designed for different operating systems, two of the most popular being iOS and Android.
Mobile apps also differ depending on the kind of technology utilized during coding. Here's a breakdown of the 3 major categories of mobile apps.
Types of mobile applications

Native apps
These are apps built specifically for the OS of a mobile device. Due to the specificity of their creation, they cannot be interchanged between devices, as such, a native android app cannot be used on a Blackberry device and vice versa.
Native apps have the advantage of being faster, more reliable, and optimized. However, they tend to not be so cost-effective when it comes to maintenance.
Web apps
Rather than being standalone apps, these are mobile-optimized webpages that mimic the interface of apps. Simply put, you can only access them via a web browser on a mobile device.
Being web-based, they do not require customization to a particular OS and thus, won't take up space on your device as a native app would. However, these apps may provide varying user experiences depending on the web browser one uses to access them.
Hybrid apps
These are apps created by combining elements of both native and web applications. Like native apps, they often incorporate features of a device's OS and can be found on app stores, yet, their functionality and speed are often determined by the web browser.
Additionally, they are much easier to develop and maintain than native apps while also providing a more consistent user experience.
Developing a successful mobile app for your business takes skill, time, and effort. The information provided will give you some sense of what sort of app would best suit your business ideals. Having a dedicated team of mobile app development experts is an added advantage.